Euro Packaging is a large UK based enterprise delivering goods and services to the Retail, Leisure, Food Service and Hospitality markets. The company's solutions include the supply of 'Goods Not For Resale'(GNFR), for example, Access Cards, First Aid and Health and Safety Equipment, Catering Consumable, Janitorial Supplies, RFID Tags, Stationary and Wrapping Materials.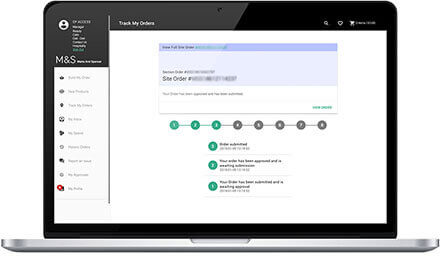 Euro Packaging partnered with a FTSE 100 retailer to improve the efficiency of the GNFR request process. Working closely with the project owner in the Middle East and the operational team in Birmingham, Exploding Phone developed an app that enables store staff to request and track GNFR orders from a mobile device. Where the employee does not have purchasing authority a streamlined approval process takes effect thus further reducing delivery times.
Once an order is placed the Smart GNFR app enables the user to track delivery. The user also has the ability to raise queries, for example, missing or damaged goods, and may take a photo for appending to the query. Query tickets are managed by Euro Packaging with updates and resolution data provided to the user via the app.
"Our partnership with Exploding Phone Limited has been one of our biggest successes."
- Paul Timmins, Group IT Director, Euro Packaging Ltd
The system supports for multiple currencies, and of course, meets and exceeds the end-user's rigorous security requirements.
The iOS, Android and Web versions of app were completed by late 2017. During 2018 Exploding Phone worked with Euro Packaging and the end customer to fully integrated the system with in-house and third-party systems including: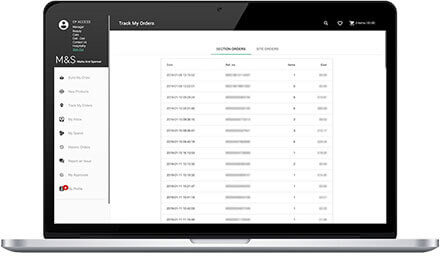 Azure Active Directory (AAD) to enable Single Sign On to the GNFR system for the end client's 80,000+ employees.
SAP Sales Order Processing and Stock Management system.
Multiple logistics companies' delivery tracking information. This necessitated the creation of an integration hub to manage polling and translation of the various logistics company's data. Individual connectors interfaced to the relevant courier's API, authenticating and then retrieving order data. Data is sent back through the hub where it is transmitted back to the GNFR system where the database is updated and notifications sent.
Initial integration with Volvo's Dynafleet Telematics platform to obtain Euro Packaging's in-house logistics fleet location data.