The Solution Fires App user interface is designed to enable users to control a broad range of configuration options of up to five electric fires while still providing an intuitive, enjoyable user experience.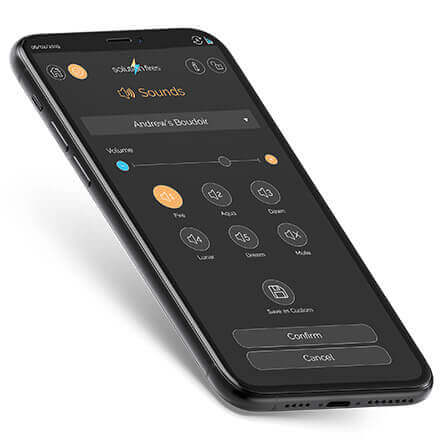 Configuration options include the flame picture, downlight, fuel bed and scene lights. The app also allows users to remotely adjust the volume of the fire sound, control heaters and set a target temperature along with the facility to set a seven-day timer.
In developing the system it was necessary to design, build and test a complex messaging system that both ensured the various smart controllers were simple to set-up and use in a domestic wifi environment and also incorporated a sophisticated messaging package to allow the apps to control the fire's on-board micro-controller.
In factory delivery mode the fire broadcasts a default wifi network. When first using the smartphone app the system searches for fire set-up wifi networks. The user selects the fire and the app reconfigures the fire to connect to the home-owners wifi network while also switching off the fire's installation wifi network. The fire then connects to a cloud based server via a permanent bi-directional socket connection. This socket allows the fire to receive instructions from the server and to update the fire's status, for example, if the fire has been physically switched off. Similarly the apps transmit instructions which are managed and forwarded by the server.
Having explored the market for a friendly and easy-to-deal-with company at the right price we are delighted to have entered into a successful relationship with Exploding Phone who dealt with every query and challenge with aplomb and professionalism to provide intuitive-to-use app."
- Andrew Hayman, Technical Director, Capital Fireplaces Ltd
The Solution Fires app configures associated smartwatch and Alexa based devices which provide the ability to access an optimised set of fire control functions and pre-set modes via the cloud based server.