GX2 Technologies designs and manufactures tyre safety solutions which are marketed under various brand identities and via multiple partnership agreements.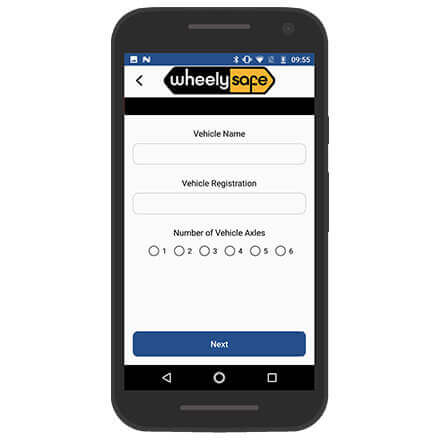 Exploding Phone worked with GX2 Technologies to deliver an app which enables users to capture and store tyre pressure information.
GX2 Technologies has developed a smart tyre dust cap which measures and transmits tyre pressure data using NFC to a small dedicated battery powered reader called a 'Blaster'. An app was required that would enable a smart phone to communicate with the Blaster via Bluetooth Low Energy (BLE) to receive the identity of the smart dust cap and the associated tyre pressure data.
The app allows the user to access tyre pressure from the Blaster and assign this data to a wheel on a representation of the vehicle within the app's User Interface by utilising unique sensor IDs. Once stored the app remembers the identity of the dust cap and its previous location on the vehicle. The user is also able to store the range of safe pressures for the particular tyre thus removing the requirement for the user to remember the values. Initially the system was designed for twin axle, two or four wheel vehicles however an upgrade enabled the app to also store pressure data for any configuration of multi-axel vehicles. The system also allows the user to store pressure records for multiple vehicles with applications both in the domestic and commercial settings.
The client uses the development as 'proof-of-concept' demonstrator when in negotiation with third-parties that may wish to integrate the GX2 Technologies hardware into their own systems. As such the code is designed and implemented in such a fashion that a third-party could license and integrate the code into the partner's own app based system.
The app communicates with the Blaster via BLE. This required the development of a low-level interface whereby various characteristics were exposed on top of the basic Bluetooth stack enabling the app to request data from the Blaster and interpret the returning data.
The system is currently implemented for the Android platform however client has a series of product enhancements envisaged including an iOS version. These developments will be prioritised, specified and delivered in response to customer and partner feedback.